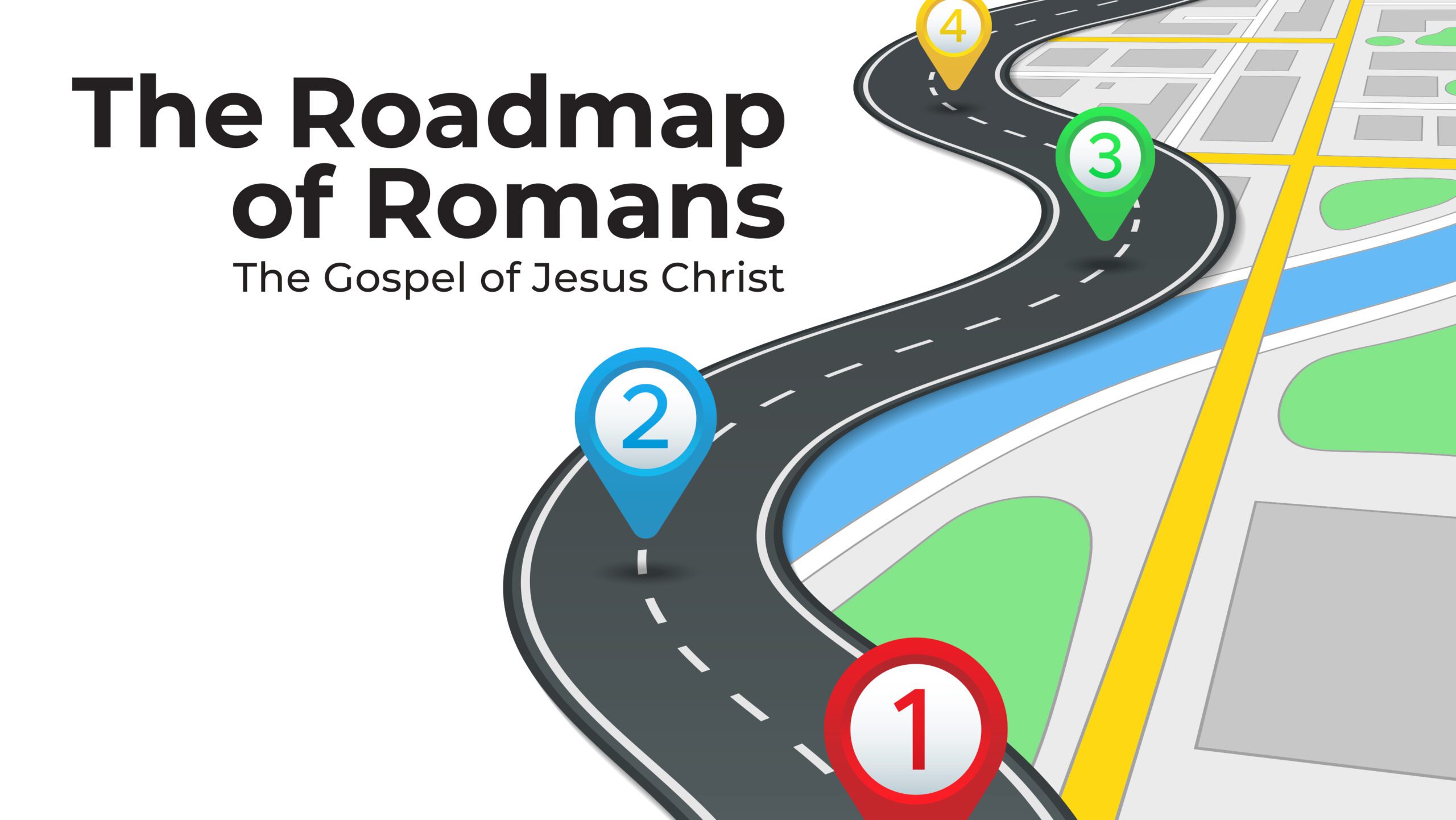 The Roadmap of Romans is a journey!
This journey gives a clear view of our need for salvation through the Gospel of Jesus Christ.
You may be asking, "What exactly is the Gospel?"
The Gospel is the ''Good News" of Jesus' substitutionary death, burial, and resurrection from the dead. Romans 1:16 states that
"the Gospel of Christ...is the power of God unto salvation to every one that believeth..."
So, "What IS Salvation, and why do I need it?"
No one is righteous or perfect. You were born a sinner.
"As it is written, There is none righteous, no, not one:"
Romans 3:10
"Wherefore, as by one man sin entered into the world, and death by sin; and so death passed upon all men, for that all have sinned:"
Romans 5:12
"For all have sinned, and come short of the glory of God;"
Romans 3:23
Sin has an eternal penalty and you have no way to pay it.
"For the wages of sin is death. . ."
Romans 6:23a
"For the wrath of God is revealed from heaven against all ungodliness and unrighteousness of men"
Romans 1:18a
"Therefore by the deeds of the law there shall no flesh be justified in his sight"
Romans 3:20a
God loves you and he sent his son Jesus to die for your sin.
"But God commendeth his love toward us, in that, while we were yet sinners, Christ died for us. 9Much more then, being now justified by his blood, we shall be saved from wrath through him."
Romans 5:8-9
"Therefore being justified by faith, we have peace with God through our Lord Jesus Christ:"
Romans 5:1
You must place your faith in Jesus and believe that he alone can save you.
"Even the righteousness of God which is by faith of Jesus Christ unto all and upon all them that believe: for there is no difference:"
Romans 3:22
"That if thou shalt confess with thy mouth the Lord Jesus, and shalt believe in thine heart that God hath raised him from the dead, thou shalt be saved."
Romans 10:9
"Therefore we conclude that a man is justified by faith without the deeds of the law."
Romans 3:28
Do you believe? You can pray right now and ask Jesus to save you.
"For with the heart man believeth unto righteousness; and with the mouth confession is made unto salvation."
Romans 10:10
"For whosoever shall call upon the name of the Lord shall be saved."
Romans 10:13
if you're not sure what to pray, it could be something like this:
"Dear Lord Jesus, I know I am a sinner and cannot save myself from the eternal cost of my sin. I believe you died on the cross and rose again for me. Right now, I trust you by faith and ask you to be my personal Saviour.
In Jesus name, Amen."
Did you trust Christ as your Saviour? Please, contact us.
Did you believe and pray?
Praise the Lord for your decision to trust Christ as Saviour!
God's Word says you are now a new creation in Christ, God is now your heavenly Father, and Heaven is celebrating your decision!
We would love to know about your decision and give you materials to help you learn more about this new relationship! If you contact us here at Bridgeway Baptist Church, we would love to welcome you into our fellowship or recommend a good church in your area where you can learn the Bible and grow in God's grace. Please give us a call at 021-103-3295, email us at info@bridgewayhb.com, or fill out the form below and we will get in touch very soon!
Whichever you choose, please let us know today!
We want to encourage you to tell someone about your decision to trust Christ. This is the most important decision you will ever make and you may know someone who needs the Gospel, just like you did.
So, click the button below to download the printable version of The Roadway of Romans or visit our outreach page for more helps to spread the good news of the Gospel.
We encourage you to share these resources with others that need Christ! 
Click below to download this Gospel presentation to your device.
Click below to share your decision for Christ on social media or an email.
Click below to copy and paste a link to this page to send to a friend.
Click below for more information on how to reach others with the Gospel.
Click below for Bible study resources to help you begin to study God's Word.