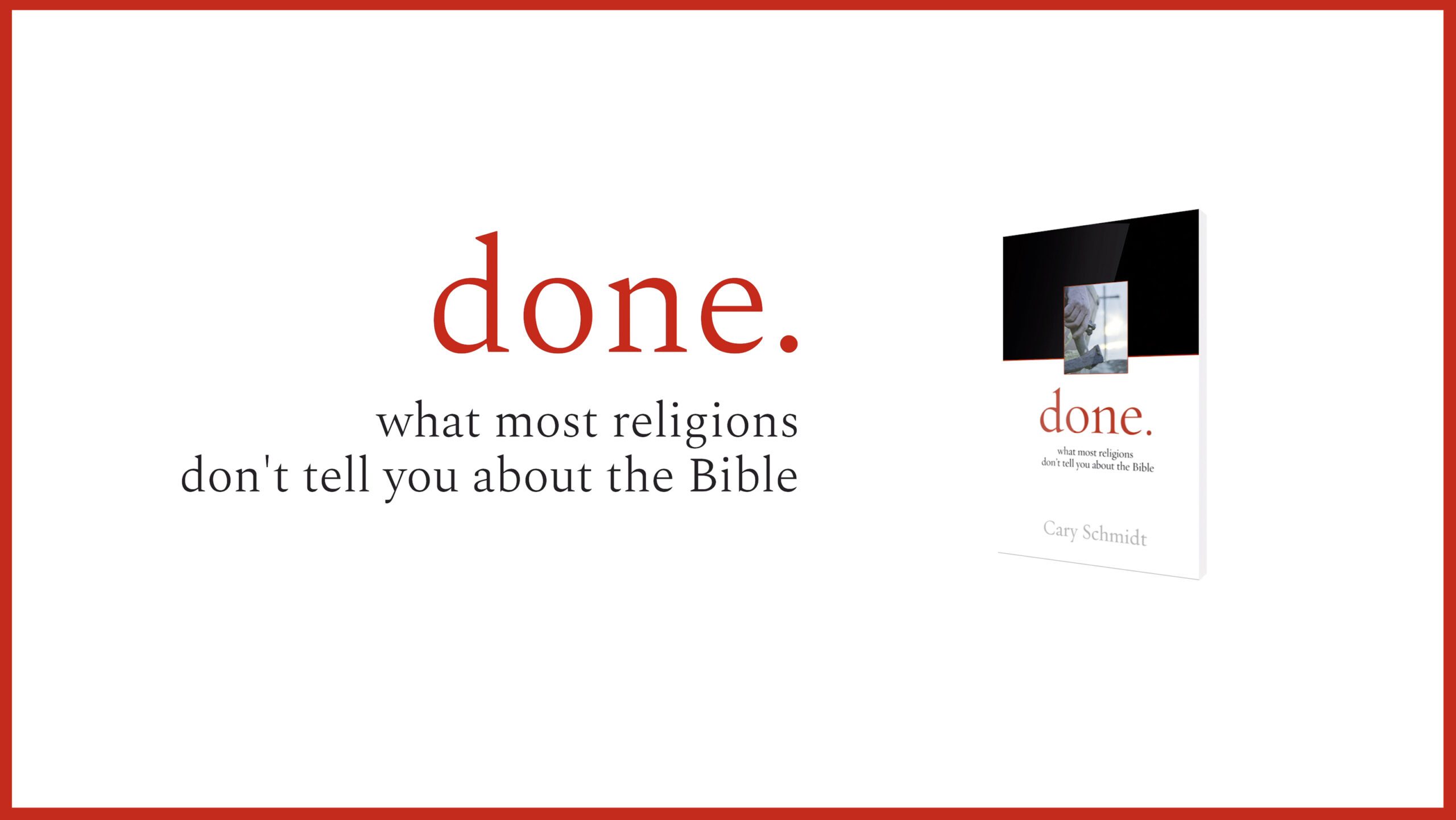 The following Gospel presentation is a summary of an in-depth 99-page booklet, which is available to you at the bottom of this page.
If God was willing to sit down with you personally and allow you to air your questions, reason through your doubts, and pose any challenge—would you take Him up on His offer? Would you be willing to investigate His claims and understand His purposes? Would you be willing to believe Him?
Friend, He has given you just such an invitation. 
God isn't intimidated by your questions, and He isn't surprised by your doubts. In fact, quite the opposite is true. Isaiah 1:18 says,
"Come now, and let us reason together, saith the LORD…."
More than a body—why is this so important?
Well, first of all, this means you have more than just death to anticipate! Think about it. If you're nothing but a body, then all you really have to look forward to is death. How could anybody really be happy if that's all the future holds? 
Secondly, it means you have value. If you are more than a freak biological accident, then you are created. If you are created then you have value to your Creator. He made you for a reason—a purpose.
You have significance and meaning – life is more than random events strung together by fate.
"I pray God your whole spirit and soul and body be preserved blameless
unto the coming of our Lord Jesus Christ" 1 Thessalonians 5:23b.
"…the body without the spirit is dead…." James 2:26
The Only Two Religions in the World
How many religions are there in the world? Hundreds? Perhaps thousands? The truth is, you can categorize every single religion of the world into one of two basic categories.
Most people acknowledge a creator and a spiritual world. It's defining that creator and understanding that spiritual world that starts to reveal the differences.
So, how can we take so many complicated systems of belief and simplify them down to two basic belief systems?
Two words: DO or DONE.
"Not by works of righteousness which we have done, but according to his mercy he saved us…" Titus 3:5.
"not of yourselves: it is the gift of God: Not of works…." Ephesians 2:8-9
Knowing Where You're Going
Everybody has an opinion, but opinions aren't the kind of thing on which you stake your eternal destination. Once again we must turn to the Bible for answers to these questions and see what God actually says. Yes, the Bible does say that the real you will live on somewhere after your body dies. Simply stated, everybody dies once and then we stand before God to determine our final eternal destiny. 
This is the trouble with the DO religions. They leave you wondering rather than knowing. Ultimately you're left wondering 
"Where am I really headed?"
"And as it is appointed unto men once to die, but after this the judgment…." Hebrews 9:27 
"These things have I written unto you that believe on the name of the Son of God;
that ye may know that ye have eternal life…." 1 John 5:13
Deep in their hearts, most people want to believe they are good—even good enough to earn a favorable eternity. Yet, I've never met someone who would go so far as to say they are perfect. Interesting isn't it? So what does God say? Are we really "all bad"?
Don't forget, good news is still ahead, so be willing to let down your self-defense mechanism and listen to God with an open heart.
Here's what He says about you and me—simply put, nobody is perfect. We all fall short of God's glory or God's perfect standard. While we might be able to argue that we're better than someone else, we all fall so far short of God's perfection that our petty comparisons become irrelevant.
"For all have sinned, and come short of the glory of God;" Romans 3:23 
"There is none righteous, no, not one" Romans 3:10
God's Only Accepted Method of Payment
God has established a payment for sin. Yes, sin must be paid for. Why?
Because God is just and good. A good God would never let something as horrible as sin run rampant in time and eternity forever. No, a good God would deal with sin once and for all so that we could
ultimately be freed from it for all of eternity. 
His goodness requires that He take action. His justice requires payment, and long before you or I came along, God determined that there was only one payment for sin—there was only one acceptable
solution for something so deadly and destructive.
Death.
"For the wages of sin is death…." Romans 6:23 
"And death and hell were cast into the lake of fire. This is the second death." Revelation 20:14
Sadly the world is filled with very sincere people who are trying to pay their sin debt their own way rather than God's. It's not a new scheme. In fact, the first person to do this was named Cain. In Genesis, the first book of the Bible, Cain brought God an offering—a payment for his sins—but he did it his way. He refused to bring the payment that God required, and so his offering was refused (Genesis 4:1–7). God was basically saying, "Sin must be paid for on my terms…not yours."
Cue the good news! 
A miracle did indeed happen. You see, God doesn't desire that a single person face His judgment on sin. He doesn't want you to face eternal separation from Him in Hell. 
"longsuffering to us-ward, not willing that any should perish, but that all
should come to repentance". 2 Peter 3:9
"but the gift of God is eternal life through Jesus Christ our Lord" Romans 6:23
God's Only Miraculous Substitute
First, understand this isn't just any substitute. I can't pay for your sins. You can't pay for mine. In fact, no mere human being can pay for the sins of another, because we're all under the same debt. And remember this isn't just a performance or behavior problem, it's a being problem. The problem isn't just what I've done, it's who I am and what is inside of me.
A substitute. This is the kind of substitute that both pays for sin and also gives me a whole new identity before God—one without sin and without debt. 
Jesus is our substitute. Jesus is your substitute.
"I am the way, the truth, and the life: no man cometh unto the Father, but by me.". John 14:6
"For there is one God, and one mediator between God and men, the man Christ Jesus" 1 Timothy 2:5
Perhaps you've seen images or heard descriptions of what Jesus went through on the cross. It was a slow and brutal method of execution, not to mention the most publicly humiliating way to die.
God told this story long before it happened when He gave us the following prophecy from Isaiah chapter fifty-three. Would you take a moment now and reread that portion of the Bible? 
While on the cross, Jesus made several statements. Perhaps the most important one was this, "…It is finished…" (John 19:30). What was He saying? What does "it is finished" mean?
Literally it means "paid in full."
"Surely he hath borne our griefs, and carried our sorrows: yet we did esteem him stricken, smitten of God, and afflicted. 5But he was wounded for our transgressions, he was bruised for our iniquities: the chastisement of our peace was upon him; and with his stripes we are healed." Isaiah 53:4-5
No doubt you even enjoy getting a gift or two yourself each Christmas or birthday. There's something really nice about receiving a gift. Even a child understands that a gift isn't about DOING, it's about DONE. In other words, no tenyear- old expects to have to pay for his Christmas gifts. 
Well friend, when God refers to the payment for your sins—salvation from Hell—He literally calls it a gift. It's a gift from Him to you provided through Jesus Christ.
Without a doubt, this is the greatest gift that you've ever been offered.
"For God so loved the world, that he gave his only begotten Son…." John 3:16
"But not as the offence, so also is the free gift. For if through the offence of one many be dead, much more the grace of God, and the gift by grace, which is by one man, Jesus Christ, hath abounded unto many." Romans 5:15
Believing on Christ, Part 1
I've never once had to coax my kids to open a gift. I've never had to talk them into it. I've never had to convince them that my gift was good. So why do so many people hesitate to receive a gift from their heavenly Father?
Friend, no matter how you look at it, if you choose to believe the Bible then you have to go with DONE…not DO. And if you go with DONE—if you accept that salvation (the payment for sin) is a free gift, then there's only two simple decisions remaining to actually make this gift yours.
Decision #1—do I believe this guy?
Decision #2—will I receive this gift?
"That if thou shalt confess with thy mouth the Lord Jesus, and shalt believe in thine heart that God hath raised him from the dead, thou shalt be saved." Romans 10:9
"…behold, now is the accepted time; behold, now is the day of salvation" 2 Corinthians 6:2
Believing on Christ, Part 2
If you have already internally made the "believe" decision, then I urge you to bow your head and heart in the privacy of this moment and pray a simple, sincere prayer. Something like this:
Dear Jesus,
I believe in my heart that you are God. I believe that you died for all of my sins and rose again. I confess to you that I am a sinner, and I ask you to be my personal Saviour right now. I place 100% of my trust in you to come into my life and take me to Heaven someday. I accept your free gift of eternal life. Thank you for keeping your promise and answering this prayer. – Amen.
If you just prayed that prayer
Congratulations on the greatest decision you will ever make! 
God just applied the full payment of Jesus Christ for your sin debt to your account!
New Creature, New Life, New Future
Remember how I said we don't need a mere "makeover," but we do need a total spiritual "rebuild"? Jesus called it "rebirth." 
Well, that's what just happened to you! You were born into God's family. You were "made alive" to God, and with this new birth comes some pretty important things. 
God says you are literally a new creature. You have a new beginning in God's sight, and there's much growth to experience in your new life.
You are secure in God's care forever.
God wants you to grow as a newborn child.
"Therefore if any man be in Christ, he is a new creature: old things are passed away;
behold, all things are become new." 2 Corinthians 5:17
"As newborn babes, desire the sincere milk of the word, that ye may grow thereby." 1 Peter 2:2
Praise the Lord for your decision to trust Christ as Saviour!
In Acts 2, the people who trusted Christ assembled together at church to learn the Bible and encourage each other. It's important that you quickly find a true Bible-believing and Bible-teaching church where each week you can learn more of Jesus Christ and find friends who will encourage you in your journey.
Friend, you have a new life! You are a new creature in God's sight! You have a new eternal destiny and a new heavenly Father! He wants you to grow in faith day by day—learning more of His love, His Word, and His plan for your life.
If you contact us here at Bridgeway Baptist Church, we would love to welcome you into our fellowship or recommend a good church in your area where you can learn the Bible and grow in God's grace. Please email us at info@bridgewayhb.com or fill out the form below and we will get in touch very soon!
You may have additional questions about God's gift of salvation that have not been answered in this presentation. Done. What Most Religions Don't Tell You About the Bible by Pastor Cary Schmidt is a full-length, 99-page in-depth book that gives much more detail about the gospel, and it is available for you. You may download the full-length e-book, listen to the unabridged audiobook, or watch the 12-part video series presented by the author.
We want to encourage you to tell someone about your decision to trust Christ. This is the most important decision you will ever make and you may know someone who needs the Gospel, just like you did.
So, click one of the buttons (Download, Audiobook, Videos, Share, Online Resources)or visit our outreach page for more helps to spread the good news of the Gospel.
We encourage you to share these resources with others that need Christ!