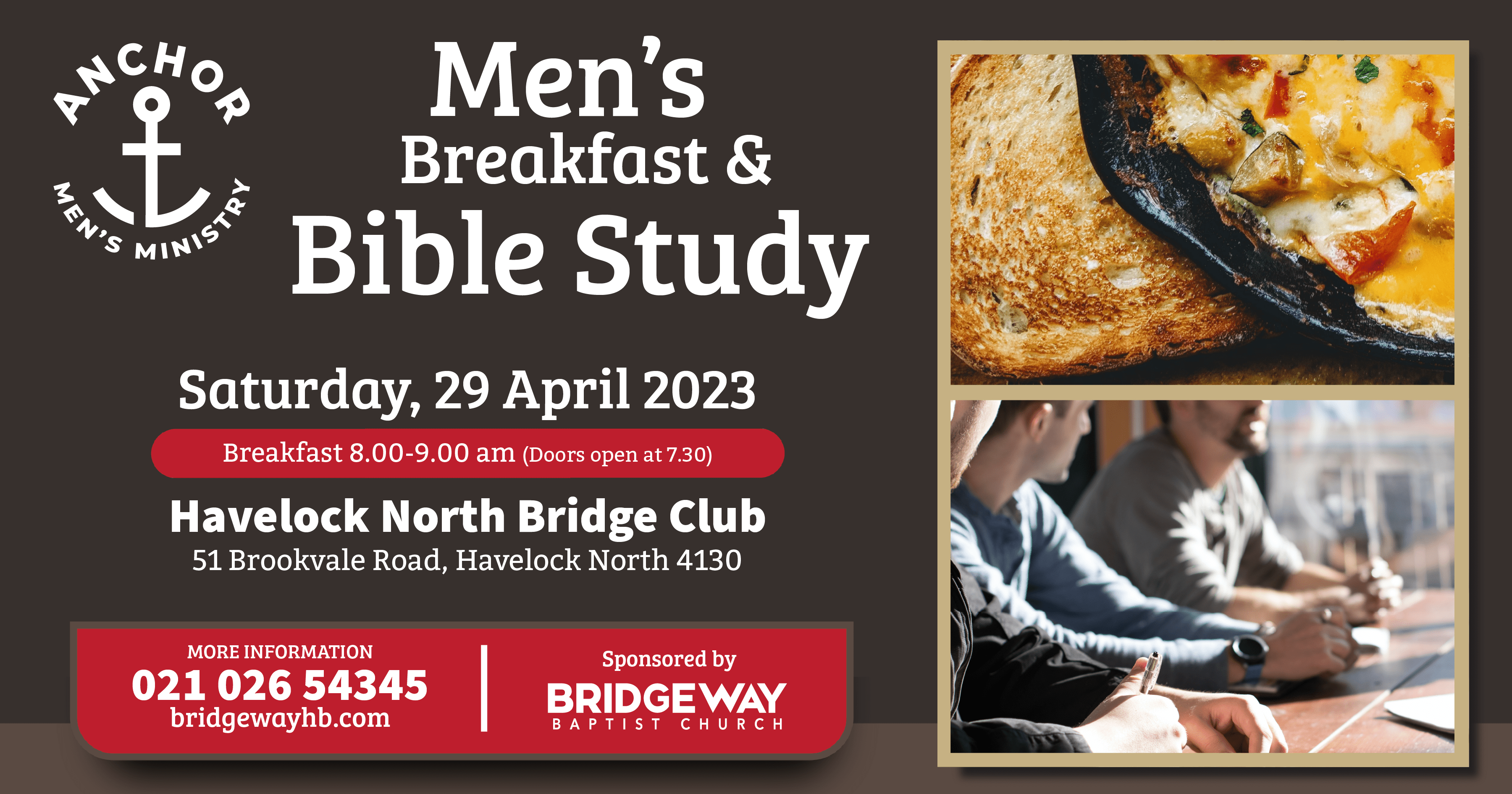 Join us at the Havelock North Bridge Club for a time of Bible Study, fellowship and . . . Breakfast!
8:00am on Saturday, 29 April 2023
Beginning this Saturday, we will have a monthly breakfast for men to gather around God's Word. This is a call to all men in Hawkes Bay to join us at 8am as we learn to become Godly men.
About BridgeWay Baptist Church
BridgeWay Baptist Church exists as a bridge, to connect others to Christ.
BridgeWay is a family – a Bible-believing, Jesus following family. We believe that God "so loved the world", and that He sent Jesus because of that love. We are serious about God's truth and Jesus' mission – The Gospel. We love God and each other, we are growing together in God's Word, and we seek to serve others with authentic grace and humility. If you need a place to belong and want to experience spiritual renewal, then BridgeWay is the place for you! Welcome!
For God so loved the world, that he gave his only begotten Son, that whosoever believeth in him should not perish, but have everlasting life.
John 3:16
So we, being many, are one body in Christ, and every one members one of another.
Romans 12:5
Directions to the Bridge Club